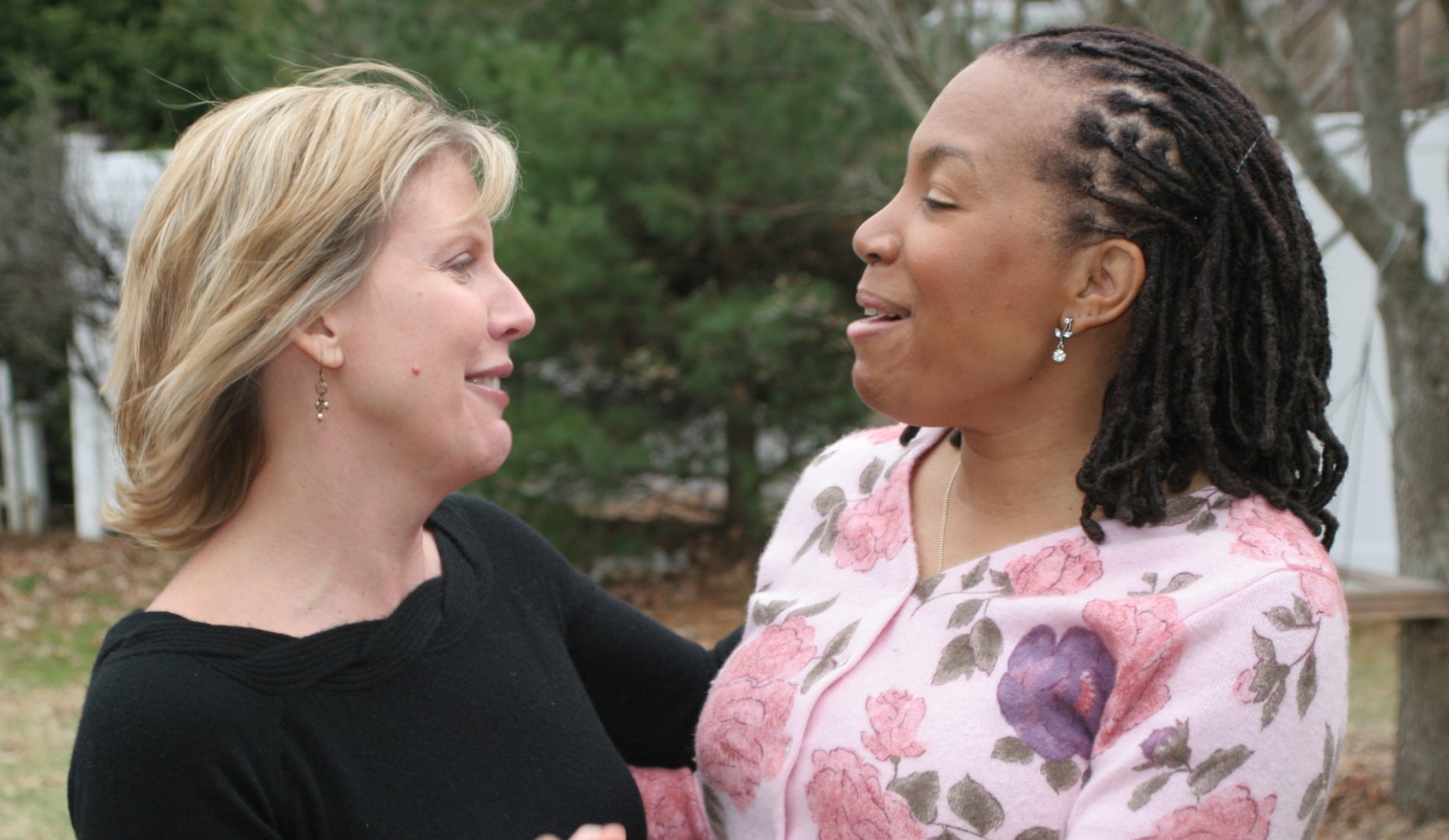 We are one Black woman and one White woman who met in the workplace.
Margaret H. Greenberg (LinkedIn) is president of The Greenberg Group, a consulting firm founded in 1997 to coach executives and their teams to lead large-scale organizational change. She is recognized by the International Coaching Federation as a Professional Certified Coach and is a positive psychology pioneer. She is also coauthor of Profit from the Positive, which has been translated into three languages, and developed into an online certificate program that has trained coaches, consultants, and business leaders in 17 countries.
Gina Greenlee (LinkedIn) is an organizational development, project management, communications, training, and educational professional with more than 30 years of experience. She specializes in experiential learning models and stages of readiness for behavioral change. She is trained in Advanced Facilitation by Johns Hopkins University and Johnson & Johnson to motivate demographically diverse populations in widely varied settings. The author of 18 books, Greenlee has been published in The New York Times Magazine and Essence Magazine.